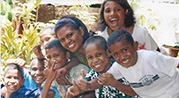 Warm Blankets, Indonesia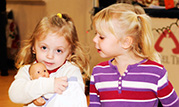 Prison Fellowship / Angel Tree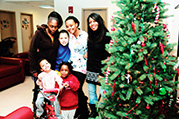 Atlantic City Rescue Mission
OUR CHARITIES
From local to global outreach, Leighton is committed to those in need, particularly children. Dedicated to doing our part in "giving back", our support of the following faith-based charities contribute to nutrition, shelter, healthcare and spiritual guidance.


A child sponsorship organization dedicated to the long-term development of children living in poverty around the world. The ministry works with community churches through a partnership that reaches out to children and families in need.


A dynamic approach to confront the world orphan crisis through establishing and supporting church-based family homes. The homes provide holistic care in meeting spiritual, physical, emotional and social needs to parentless children.


A prison outreach seeking the transformation of prisoners and their reconciliation to God, family, and community. Its programs reach prisoners and their families throughout the United States. Angel Tree is a program that reaches out to the children of inmates.


A Christian ministry in southern New Jersey helping the poor, the homeless, and those who are bound and bruised by addictive lifestyles. The mission restores lives, provides comfort to the broken, and brings healing to our fellow human beings.


The Project serves veterans and service members who incurred a physical or mental injury, co-incident to their military service on or after September 11, 2001, and their families.